NEW - Free Return Shipping!
by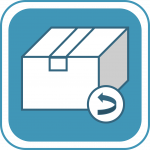 We are pleased to announce that by switching to new, forward-looking shipping methods, we are able to offer free dosimeter return shipping to most of our customers.
Dosimeter shipments up to "Maxibrief" format will in future be accompanied by free return labels.
For shipping sizes which exceed this, this return label is available for download.